91
« Last post by Riv1 on February 22, 2018, 06:46:28 PM »
Not familiar w. these characters.
Went by what you wrote/Googled powersets a couple times.
IRONCLAD (Black Dwarf)



DEATHFACE GINNY (Proxima Midnight)



PERSUADER (Corvus Glaive)



PROTEUS (Supergiant)



ZOMBOZO (Ebony Maw)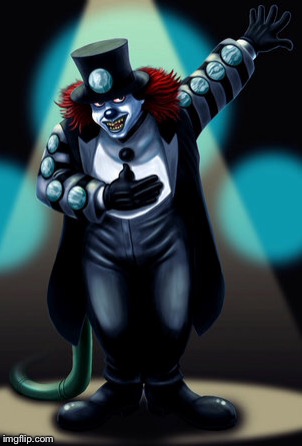 BELLATRIX LASTRANGE (Black Swan)



•Ironclad has desity control/is a brick like Black Dwarf.
•Deathface Ginny is death's daughter, Proxima is, i think Thamos' daughter.
•Persuader has a weapon thats cuts anything, like i read Corvus does. But better.
•Proteus is psionic, Supergiant is too i guess. Proteus is extra creepy.
•Zombozo's pretty ingenious and does mind control like Ebony Maw.
•LaStrange has the she bitch factor a (magical) energy manip covered like Back Swan.